Urban Living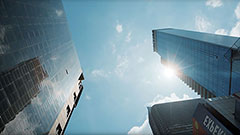 BASF - Urban Living: Smart Cities
Shaping city infrastructure that transforms our quality of life.
Re-imagining infrastructure
Re-imagining infrastructure
Building cities that protect us against extreme weather.
Supporting Stronger Cities
Supporting Stronger Cities
Creating cities with decent homes for everyone.
Building better homes
Reimagining cities where everyone moves freely and safely.
Moving Forward
Developing cities that are kinder to our bodies.
Breathe, Look, Listen
Smart Cities for the Future
By 2030, three out of every five of us will live in a city.

At BASF, we believe that, despite the many challenges faced by our cities, the future of city life looks better and better.

We're helping create the reasons for us all to feel optimistic about the future of our cities.

Here, you can learn about the many ways BASF is helping to design that future.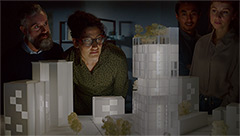 Urban Living
The future is not what you dream, but what you make.
We are helping solve today's biggest challenges. See why we can all be optimistic about the future.