BASF is looking for digital innovation partners
Digitalization is offering new opportunities.
Let's explore them together.
We want to find answers to the big challenges facing the world today: food, housing, mobility. We also want to improve how we run our company, how we produce, deliver, and innovate. Digitalization is a key component in all of these endeavors. This is where you come in.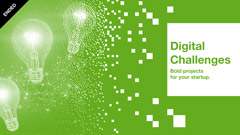 BASF asks you to become our partner and business challenge-solver! We are looking for long-term relationships with startups to drive the digital transformation. Get selected for a paid pilot with budgets from €50.000 – €100.000 but that's not all. Our goal is to eventually have a BASF-wide implementation with your solution. Let's explore great digital opportunities together and send us your solution approach now! Click on your challenge to find out more…
Our offerings
Your prototype is ready to hit the market? Here's what's in it for you when you partner with BASF.
Access to our markets
Power to scale
Funding from day 1 and fast pilot process
Retain your IP
Expand digital leadership
through immediate technology application
New offerings to our customers
Higher efficiency
Build strategic partnerships

Your challenge is missing?
Your idea does not fit to our current challenges? Let us know who you are and what is unique about your idea:
Glad you're interested!
Please click the link below to start entering your details.
We look forward to hearing from you.
Entry form
Beyond Chemistry
Our current digital challenges are but a glimpse into the BASF spectrum. We want to improve many more areas of life. If you think you can contribute with your startup or your solution we want to hear from you. For instance, for these areas: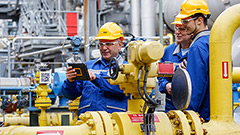 Manufacturing
Digital solutions that increase the efficiency of production.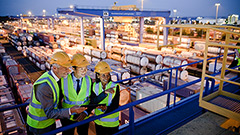 Supply Chain Management
Ways to make supply chain operations faster, more efficient and more transparent worldwide.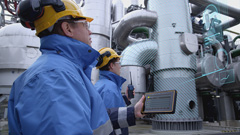 Digital Enterprise
Technological ideas to transform the way we work and operate irrespective of department.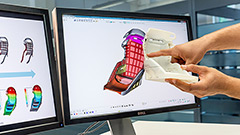 Innovation
Ideas to find shorter ways to innovations and discover the next high-performance solution for our customers.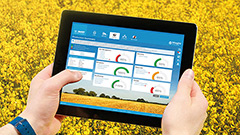 Industrial Digital Services
Smart technology and digital expertise to forge the next generation of enhanced products and services for our customers.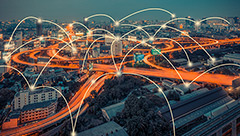 Digital Ecosystems
Facilitated exchange and collaboration methods beyond channels; adding value for both customers and company.
Let's advance our customer industries together
Create new products for over 80 markets with us and leave a mark in a field that matters to you.